Jason Reid is an entrepreneur, husband, and father.
Jason is a partner at CEO international, where he coaches CEOs on how to be successful. He cofounded National Services Group, which has 2500 people across three brands nationwide. He is a leader, an entrepreneur, and a devoted family man.
In March of 2018, while Jason was away on vacation, Jason's 14-year-old son died by suicide in the attic of his home.
His world was shattered. He thought was raising happy kids: but the truth of his son's deep struggle was hidden until that moment. Through his grief, he embarked on an ambitious but critical mission, based in the science of depression and the combined power of psychology and technology to effect change.
Jason is on a mission to end teen suicide by 2030.
and many other organizations.
ThriveTalk: How to Change the World (without having a billion dollars)
TEDx: The Most Important Conversation you will have with your Kids
Jason is a 25-year Vistage, EO, and YPO member.
Jason has seen more speakers than he cares to admit and understands the importance of your time. You will leave this event with a better understanding of your teens: what they are thinking and feeling, specific tools to allow you to connect with them, and you will help them to maneuver through the world they live in.
Jason is partner at CEO Coaching International, where he coaches CEOs around the globe.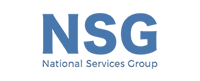 Jason is also cofounder of National Services Group, which employs over 2500 people across three brands nationwide.
Jason is a mover, a shaker, a builder.
The time has come for bold moves.
"We need to ask the right questions, as parents. We need to have more vulnerable conversations with our kids.
And we need to take ownership and responsibility. When your child is physically unwell, we all take ownership of that and make sure they get the help and support they need. So why don't we have the same attitude when it comes to their mental health?"
JASON REID